Is it already Friday? It's already Friday! This is very exciting because Folly posts Skymall on Friday. Did I just refer to myself as Folly? …I did, shh.
First up today is this Chrysalis figure, made from what appears to be a Pinklestia that's had all the Pinklestia sucked from it, and an immense amount of time. Spoiler alert: Pinklestia is actually a changeling? I think it's canon now.
And as if fabulous Crys figures weren't enough, here's one of a changeling minion too! Currently up to $21 on ebay
New here's something really fabulous; a handmade bedframe modeled after Rainbow Dash's bed (or so they say, I can't really remember what her bed looks like, so I'll just take their word for it). It's up on ebay with a starting price of $1,250, and fits an English twin mattress.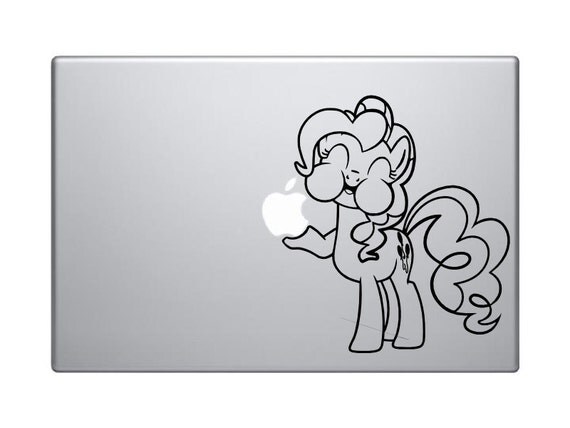 I'll admit, I'm a total sucker for clever macbook decals. And ponies. If I had a macbook, I'd be ALL over this. …I kind of want a macbook just to get this, actually. $8 on etsy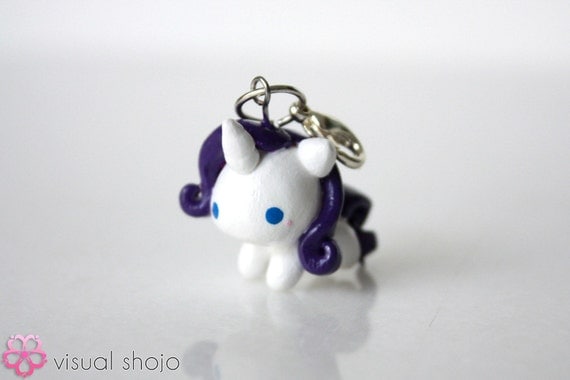 Oh my god. Are you guys seeing this? I think it might just be the cutest thing I've ever witnessed. Ever. In my life. Omg. $16 on etsy, and the seller has all of the mane six available!
Plushies ahoy!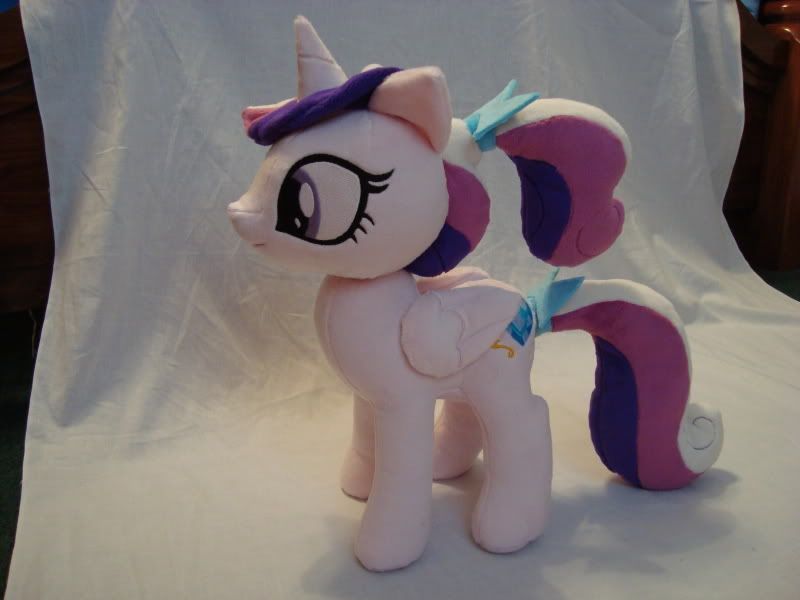 First up is an adorable young Cadence plushie! Currently at $522 with just 12 hours left on the auction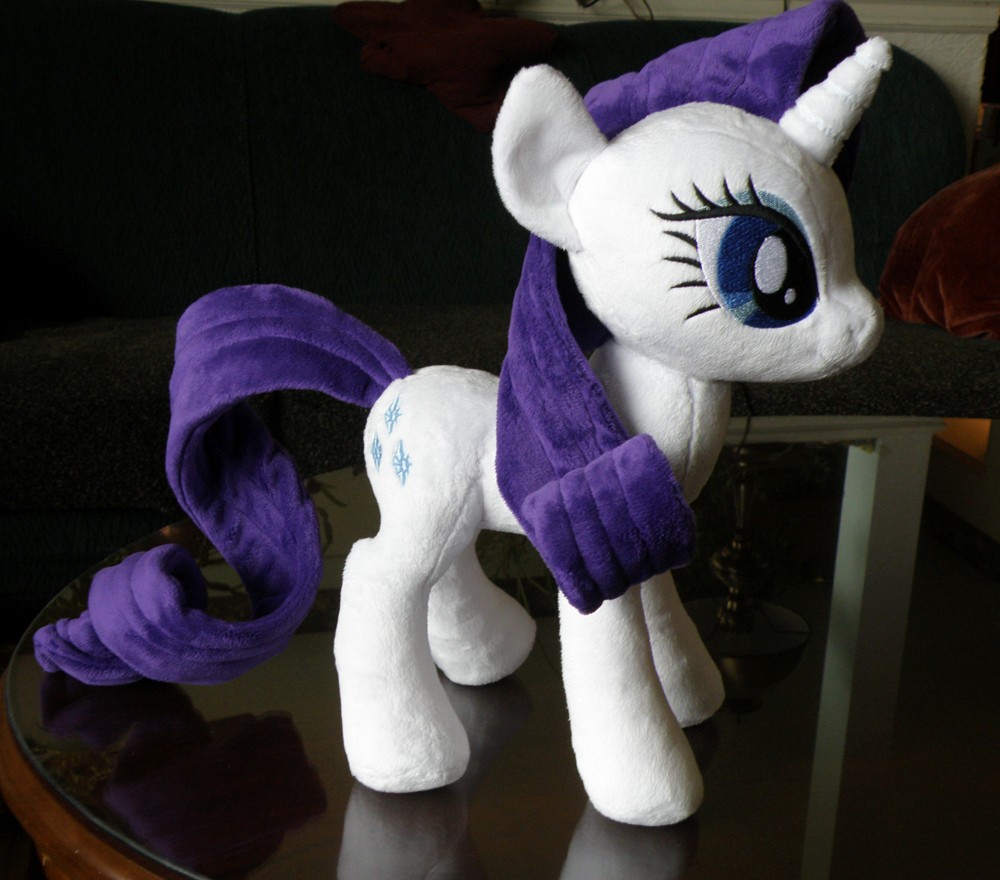 Aaand next, an absolutely fabulous Rarity plushie! I could just sit and stare at that tail all day, it's amazing. She's currently at $455 on ebay with a day left. Also: if anybody has the link to this artist's dA or something they really should give it to me because I am in love with their plushies.
I do so love Pinkie Pie, so here is a Pinkie Plushie for your viewing pleasure! Currently at $100 on ebay
Is this the cutest ever? Yes! Now, normally I don't really like beanie baby-styled plushie. But these guys squeak. Is that not adorable? They're available on commission for $80-$125, for any pony you want!
And that's it for today! I hope you enjoyed this week's Skymall (I'm sure your bank account didn't), and I'll see you next week! As always, remember to submit any and all fanmade merch!
(Also don't forget to get me the link to whoever made that Rarity. I need to know)